FAQ
DO YOU HAVE ANY IN STOCK?
by far my most popular question. every product page has a quantity available right next to the add to cart button. If the item is in stock, I usually ship the next day. I will send the tracking info & usps will send updates if you have provided me with your email.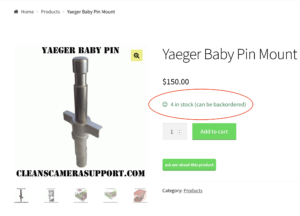 WHEN WILL YOU HAVE MORE IN STOCK?
i get restocked the first saturday of every month.
HOW LONG DO I HAVE TO WAIT FOR SPECIAL ORDERS/COLORED PRODUCTS?
colored products are special order only.
orders placed before the 15th of the month will be fulfilled the first saturday of the next month. 2 weeks.
orders placed after the 15th of the month will be fulfilled the first saturday of the month after next. 6 weeks.
CAN YOU INVOICE ME?
nope.  by keeping my costs low i do not have a lot of capital to float me until  an invoice gets paid.  there are plenty of payment options on my checkout page for your instant payment convenience.
CAN I PICK UP IN LOS ANGELES?
yes! I live in echo park 90026 & pickup can be arranged at my house on the weekends. I do not do pickups at my house before 9am or after 6pm out of respect for my family. You can also pickup from me during the week at whatever studio/location where I am working.
You have to enter a Los Angeles or Orange County zip code on the checkout page for the "local pickup" option to appear. If you check that button, you will not be charged for shipping. I will contact you to find out when/where you want to meet.
DO YOU SHIP OVERSEAS?
i ship everywhere!  rates explained on my shipping page.
WHY IS SHIPPING SO EXPENSIVE?
because you aren't just paying for shipping but for insurance & tracking. i do offer other cheaper options but they are more risky. you can read all about it on my shipping page.
CAN YOU SHIP FEDEX/UPS?
yes but under certain conditions as explained on my shipping page.
WHEN DO YOU SHIP?
Tuesday, Thursday & Saturday.  My wifey does the shipping & those are her days off.  In order to insure your order, we have to go to the post office & have the packages scanned in.  It's a time intensive process but one that protects your investment.
CAN I RETURN/EXCHANGE AN ITEM?
yup, satisfaction guaranteed! if for any reason you are not happy with your purchase, you can return it within a week for a reimbursement of the cost of the product. shipping not refunded. product must be in good shape & unused.  please mail to this address:
david "clean" berryman
1920 hillhurst ave #216
Los Angeles CA 90027-2717
DO YOU DO REPAIRS?
yes.  label your item with your contact info & a description of the problem.  send it to
sal gonzalez
cinematic precision
4035 E Guasti Rd #310
Ontario CA 91761
cinematic precison will invoice you if there are any charges.
HOW ABOUT A "BRO DEAL?"
there are no "bro prices," "group discounts", etc. My margin on these products is super slim. I don't believe in over-inflating my prices so that when people ask for a discount I can knock off $20. I worked really hard with my machinist to offer the best product possible at a camera-assistant friendly price point. I'm an a.c. & I know how little we make & how little our equipment rents for these days. I challenge you to find any of these products at this quality for less money. So please don't ask for a discount, you are already getting one.
WHERE ARE YOUR PRODUCTS MADE?
right here in the good ol' usa!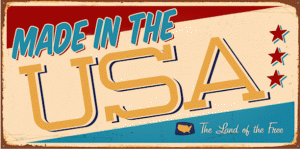 hopefully this page answered all of y'all's questions. if it didn't, feel free to CONTACT me directly. as long as i have internet connection, i can usually respond within an hour.
cheers! –clean
Showing the single result